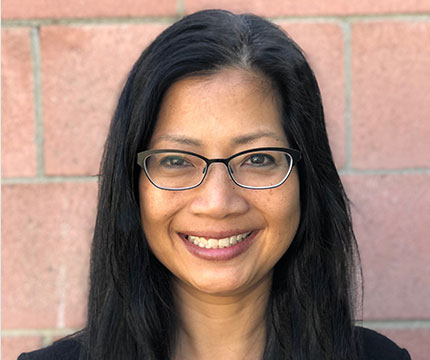 Alison Crisp
Development Assistant
Mrs. Alison Crisp joined the Miracles for Kids team as a Development Assistant in June of 2018.  She is excited to be part of an organization that does such wonderful work on behalf of families in need, and is enjoying her daily responsibilities of providing support to the Annual Fund and Marketing Managers.
Prior to working at Miracles for Kids, Mrs. Crisp dedicated her time to her family as a full-time, stay-at-home mom.  During this time, she also volunteered extensively with a variety of educational, arts and community groups.  Her previous work experience includes employment with the University of Notre Dame's Development Department as a Senior Administrative Assistant, and then as an Assistant Director for The Notre Dame Annual Fund.
Mrs. Crisp met her husband, Mr. Tom Crisp, while they were both undergraduate students at the University of California, Los Angeles.  They have two teenage daughters and live in North Orange County.  She loves to take pictures while traveling with her family, and her favorite vacation destinations are Paris and London.