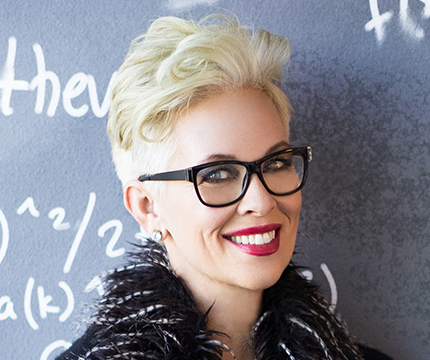 Kelli Ellis
Member
Mrs. Ellis is an Internationally recognized Designer, Artist, Licensee, Speaker, a founding partner of Design Campus, The Design MasterMind, and Author of the best-selling Design Psychology Coaching book, Do I Look Skinny in this House? Kelli has been highlighted in national publications showcasing her design and collections in outdoor, furniture, fabric, lighting, rugs, tile and art.
Mrs. Ellis has been featured in numerous publications, online and starred on television across the globe including NBC, ABC, BBC, SKY, LUXE, Elle Décor, Modern Luxury, Angeleno, Vegas Luxury, CA Homes and Design, Dwell, Domino, O Magazine, and Traditional Home Magazine. Beginning her career on TLC'S Clean Sweep to starring in HGTV's Takeover My Makeover, Move or Improve, Celebrity Holiday Homes, and House Hunters Renovation. Kelli stars in her own show on The Design Network, Design Therapy.  Working with many top names like HARPO, Dr. Oz, HGTV, TLC, Bravo, NBC, Clorox, AT&T, Ziploc, 3M, and many others as their Lifestyle Expert, Kelli is asked to talk business and trends around the world.
Mrs. Ellis first came to Miracles for Kids when responding to an inquiry for help with Miracles for Kids' first housing project, Miracle Manor. After over a year as a volunteer working with the team and board members and spending time with patients and their families, she chose to join the Miracles for Kids Board of Directors. Having grown up in a philanthropic home and creating the same environment for her daughters, Miracles for Kids has quickly become a passion and family focus.
Mrs. Ellis lives in south county with her husband and dogs, Lilly Belle and Lucy Belle.