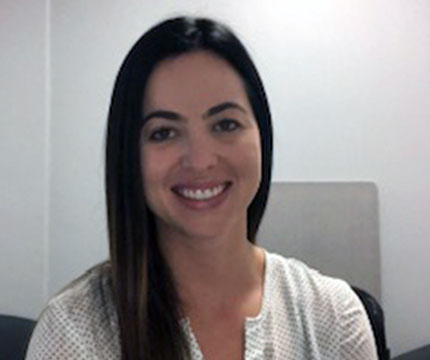 Maria Romo
Wellness Therapist / Associate Clinical Social Worker (ASW69229)
Ms. Maria Romo serves as the Miracles for Kids Wellness Therapist and works to help families better cope with the trauma and stress often associated with life-threatening illnesses. Through individual and group therapy sessions and workshops, she helps equip patients, parents, siblings and other family members with stress reducing techniques designed to decrease symptoms of depression and anxiety.
Ms. Romo also works with Orange County Social Services Agency (SSA) where she continues to help children and families in the community at large. With SAA, she serves as a liaison to the Santa Ana Police Department and collaborates with law enforcement to help ensure the safety of children. Prior to SSA, Ms. Romo was a Well Program Case Manger at the Child Abuse Prevention Center where she worked in the prevention of child maltreatment by providing families with support services and positive coping strategies.
She currently holds an Associate Clinical Social Worker license (ASW) from the state of California and a Master's in Social Work (MSW) from California State University, Fullerton (CSUF), where she had previously also earned her bachelor's degree in psychology.