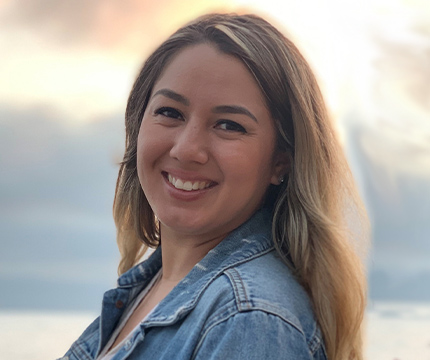 Melody Diaz
Wellness Therapist
Mrs. Melody Diaz serves as a Miracles for Kids Wellness Therapist, working directly with individuals and groups who seek mental health through a holistic approach. As a Wellness Therapist, she works alongside individuals to help reach their goals and live their best quality of life, both mentally and spiritually.
Prior to Miracles for Kids, Mrs. Diaz worked for the Children's Bureau and provided counseling to elementary-aged children in Anaheim's Magnolia School District. She also worked with Padres Unidos, a non-profit that provided services to low-income, Hispanic families. Mrs. Diaz has also worked at several schools serving a variety of populations. Mrs. Diaz received her Masters in Social Work from California State University, Fullerton and is currently working toward her Pupil Personnel Services Credential and Licensure.
Mrs. Diaz has a heart for people and loves to help them reach their best selves.  She resides in Anaheim, CA and loves to spend time with her husband, son, and Chocolate Labrador. During her free time, she enjoys camping, playing sports, spurs of the moment, adventure, and good food. She loves her family, her church, and doing something adventurous.