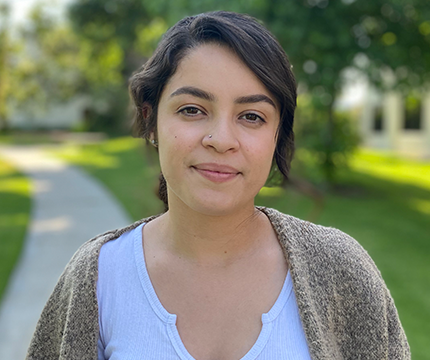 Sally Alcocer
Programs Coordinator
Ms. Sally Alcocer first joined Miracles for Kids through an internship with the University of California, Irvine and now serves as a fulltime Miracles for Kids Programs Coordinator. Her primary focus is conducting patient family needs assessments to help them navigate the resources offered at Miracles for Kids.
Before joining Miracles for Kids, she was a behavioral therapist for children with mental disorders. Prior to that, she worked as a medical assistant and office secretary for an Ear, Nose and Throat (ENT) Doctor. She also worked at FireOwls where she helped oversee projects for the integration of various software and networks.
Ms. Alcocer majored in Biological Sciences and Psychology and Social Behavior at the University of California, Irvine where she also earned a Certified Nursing Assistant (CNA) Certification and an Electrocardiography (EKG) Certification.
In her spare time, she enjoys watching Netflix documentaries, going hiking and learning to cook new foods.