Welcome

Details

Sponsorships

Tickets & Tables

Resort

Live & Silent Auctions

Opportunity Drawing

Volunteer

Contact

Saturday, October 12, 2019
Monarch Beach Resort
Miracles for Kids invites you to join us this October for a powerful evening encased in live music, messages and memories, designed to inspire the mind and ignite the soul – all dedicated to raising funds for the critically-ill children and families we serve.
To donate, sponsor or get involved, please contact Jonathan Birt, Development Manager, at jbirt@miraclesforkids.org or call (714) 705-4541.
All donations are tax-deductible to the extent of the law. Miracles for Kids is a registered 501(c)(3) organization. Tax ID #91-2160616.

VIEW Last Year's 2018 Night of Miracles Gala: The Miracle of Magic Photos
5:30 PM – 7:00 PM 
Silent Auction & Cocktail Reception
7:15 PM
Dinner Program
Special Guests & Performers:
Ms. Michelle Williams, Vocalist
Grammy Award-winning, singer/songwriter, actress, entrepreneur, designer, television host and member of one of the most successful recording groups of all time, Destiny's Child. She is also known worldwide as an active philanthropist and supporter of children's causes.
Mr. Adam Blackstone & Mr. Omar Edwards, Musical Directors
The visionary leaders behind the evening's all-star band, whose credits include a Grammy Award and Emmy nominations. These gifted players have composed and toured for artists such as Jay-Z, Beyoncé, Khalid, J-Lo, and Justin Timberlake, to name a few. A band with local ties to California and supports the mission of Miracles for Kids.
Dress: Rock-tail Attire
(aka Cocktail / Black-Tie Optional)
Venue:
Monarch Beach Resort
One Monarch Beach, Dana Point, CA 92620
For More Info:
(714) 730-3040 | info@miraclesforkids.org
Helpful Links:
Download the Invitation
Download the Save the Date
Download the Sponsorship Poster

Sponsorship Opportunities
Please consider becoming a sponsor of this special night. Several wonderful packages are available that include co-branding benefits as well as VIP treatment for you and your guests prior to and at the gala. Please join Miracles for Kids, and help raise funds for critically-ill children and their families in need. CLICK HERE to view the complete Sponsorship Poster, or use the links below.
Rock n' Roll $100,000 | Hard Rock $50,000 | Classic Rock $25,000 | Country Rock $15,000 | Pop Rock $7,500
To become a sponsor, please contact Jonathan Birt, Development Manager, at jbirt@miraclesforkids.org or call (714) 705-4541.
View All Sponsorship Opportunities

The 2019 Night of Miracles Gala is now sold out. 
For sponsorship or ticket information, please contact Jonathan Birt, Development Manager, at jbirt@miraclesforkids.org or call (714) 705-4541.


Night of Miracles Hotel: The Monarch Beach Resort
One Monarch Beach, Dana Point, CA 92629
The Monarch Beach Resort extends gala guests a nightly room rate of $309 and graciously donates 10% back to Miracles for Kids. There is limited availability within the discounted room block and reservations should be made early. Accommodations may be arranged online by CLICKING HERE or contacting the onsite Monarch Beach Resort Group Reservations Department at (949) 234-3460 and mentioning the 2019 Miracles for Kids Night of Miracles Gala.
We hope that you will stay the evening with us, relax and enjoy the dancing, live entertainment and all the fun that takes place after the live auction!

Silent Auction
The Silent Auction takes place during the reception portion of the evening, giving you the opportunity to browse numerous tables filled with a variety of fun and interesting items in the areas of Dining & Getaways, Fine Wines & Spirits, Sports & Entertainment, and Spa, Beauty & Novelty.
If you would like to donate to our Silent Auction, please complete our Auction Item Donation Form or contact Lauren Armona, Development Coordinator, at larmona@miraclesforkids.org or call (714) 730-3040. To learn more, download the Auction Item Info Flier.
COMPLETE THE AUCTION ITEM DONATION FORM
Live Auction
The Miracles for Kids live auction is always one of the highlights of the evening, as we bring you the best in travel, beautiful estates, and once-in-a-lifetime experiences! Browse below for a sneak peek at this year's exciting items! Check back later as we release even more! For proxy bidding, please contact (714) 730-3040.

7-Night Stay in Punta Mita Beach Front Luxury Villa
Experience the ultimate in beach front luxury with a 1-week stay at Casa Todo Bien, a fully staffed 10,000 sq. ft contemporary 6-bedroom, 7-bath villa for 20 on the coast of Punta Mita, MX. Situated on a walkable beach in the exclusive Kupuri community, just a short walk to the Beach Club – you'll be surrounded by breathtaking views and every amenity imaginable as you enjoy a week of beach front luxury living where everything truly is "Todo Bien."
Villa includes 3 king master bedrooms along with 1 double queen bedroom, 1 oversized bunkroom that sleeps 10 with 2 full baths, 1 nanny bedroom, 7 full baths, 2 powder rooms; pool, hot tub, large theater media room, smart technology; game room complete with a pool table and ping-pong table, state of the art gym with Peloton, a 6-seater golf cart and more! Fully staffed from 9-5, including gourmet chef, houseman, house cleaner, and concierge. Complete with surfboards, Kayaks, and snorkels with premier access to 3 beach clubs, fitness center, tennis center, and 2 Jack Nicklaus Championship Golf courses. In-house meal service, massages, yoga, and pre-stocked bar are also available for additional cost.
DONOR: Mr. Bob Gino & The Cintrons
VALUE: $35,000

Marvel's Black Widow VIP Hollywood Film Premiere Experience for 2
Enjoy the red-carpet treatment alongside Scarlett Johansson, Florence Pugh, David Harbour and Rachel Weisz at the premiere of this much-anticipated standalone film from the Marvel Cinematic Universe – Black Widow. You'll be among the first to come face-to-face to with your favorite Russian Spy in this incredible prequel to the Avengers era – currently slated for release in May 2020.
Your Hollywood Film Premiere Experience includes 2 VIP tickets to the film's LA premiere, entrance to the private, star-studded after party, and an overnight stay at the chic W Hotel Hollywood, right in the in the heart of it all at the corner of Hollywood and Vine.
DONORS: Mr. Louis D'Esposito, Marvel
VALUE: Priceless

Puppy Love: Add an Adorable Bernedoodle Puppy to Your Family
You won't be able to resist a sweet, tri-colored 8-week-old, Bernese / Poodle hybrid. The Bernedoodle perfectly blends the clever goofiness of the poodle with the placid loyalty of the Bernese Mountain Dog. They are low- to non-shedding, a wonderful companion and best suited for families with children and active individuals. The breed is generally friendly, gentle, smart and affectionate. Give him a forever home and get a loyal companion for a lifetime!
DONOR: Private Breeder
VALUE: $4,000

3-Night Exclusive VIP Excursion to the 2020 Masters

Check this item off your bucket list – a trip to the Masters 2020! You'll feel the excitement and fascination the instant you enter the hallowed grounds of the magical Augusta National Golf Club and watch the allure build as you witness golf history in the making, as Tiger Woods defends his title. The Masters is far beyond just a golf tournament — it is truly a celebration of the splendor and excellence of a great sport at its pinnacle.
Your Masters' weekend will be hosted by chef and restaurateur Dave Hanna, Owner of OC's own award-winning Hanna's Restaurant & Bar, a Travel & Leisure Top 2019 Top 100 Restaurant. Your will stay in private room accommodations inside a beautiful custom-built home close to Augusta National, fully stocked with beverages and snacks. Each day when you return from the course, Dave and his team will receive you in the host home with craft cocktails, and a lavish epicurean culinary experience, paired with selections of fine wine from Hanna's private collection. If a round of golf at the Augusta Country Club is your pleasure, you'll enjoy full access to the Club, restaurant and bar, and preferred tee times. Your Saturday, April 11 Master's Ticket gives you access to the Third Round and with your Sunday, April 12 Badge you'll attend the Final Round! Also included is 24/7 concierge service staffed by PGA professionals, the chance to meet PGA legends, daily transportation to and from the Club, and maid service.
DONOR: Dave Hanna, Hanna's Restaurant & Bar
VALUE: Priceless

LA Luxury Weekend for 2 at the Ritz Carlton in a McLaren 720S Spider
Have you ever wondered what it's like to experience full-throttle supercar exhilaration in luxurious comfort? Now you can, with this amazing experience thanks to our generous partners at McLaren Newport Beach. On a weekend of your choosing, take the keys to one of the hottest cars on the road today – the McLaren 720S Spider. Boasting a M840T McLaren engine with a 4.0-litre V8 unit and twin scroll turbochargers for enhanced response, the Spider is ferociously fast, with seemingly instantaneous power. This will be your weekend ride for your getaway to the luxurious Ritz Carlton, where winding up the LA hillside, cruising PCH with the top down, and stopping in Santa Monica to watch the sunset all await you – and every moment is incredibly insta-worthy! Steal away for a birthday, anniversary, or just to check out for a few days – and enjoy the true exhilaration and sheer luxury of a McLaren/Ritz Carlton life!
Package includes 150 miles per day in a McLaren Spider 720S, and a 2-night stay at one of LA's top 5 -star properties, the Ritz Carton.
DONOR: McLaren Newport Beach
VALUE: Priceless

7-Night Luxurious Mexico Beach Resort Getaway
Pick your paradise from a collection of 5 luxury beach front resorts located in stunning destinations along the most beautiful beaches in Mexico. Enjoy luxurious accommodations, endless pools, world-class restaurants, activities for all ages, and staff that caters to your every need. Your week-long vacation will be filled with fun, relaxation, and the very best service in Mexico. Each destination offers distinctly unique and beautiful locales to experience, and every trip offers new exciting ways to vacation with the same comfortable and friendly atmosphere.
Your 7-night stay for up to 2 adults and 2 children includes accommodations in a Grand Mayan Master Room at your choice of these 5 extraordinary Vidanta destinations – Acapulco, Cancun-Riviera Maya, Los Cabos, Nuevo Vallarta, or Puerto Peñasco! Upgrades available.
DONOR: Vidanta
VALUE: $4,550

Custom Wardrobe from David August, Clothier to the Stars
Imagine the style update you can make with $10,000 in custom hand-tailored clothing from David August. Become a part of their exclusive family of clients that includes the superstars of business, sports and entertainment! Clients include Sylvester Stallone, Jason Statham, Kobe Bryant, Conor McGregor, Steve Wynn, Tony Robbins, and Bruce Springsteen amongst many others.
You'll enjoy an appointment in the David August showroom, where you will meet with an executive clothier to be measured and select from the finest fabrics sourced from around the world. The clothing will be made by David August's master tailors, fitted and personally delivered within 6-8 weeks.
DONOR: David Heil, David August
VALUE: $10,000

Steven Tyler and Joe Perry VIP Meet & Greet with Concert and Private Air for 2
Aerosmith's Deuces are Wild residency kicked off at the Park MGM in April and it's so hot that they just added 15 new 2020 dates. The concert is an immersive experience, featuring on screen interviews, and props and characters running around the stage to match their album themes, like Toys in the Attic and Nine Lives. Now you and a guest have a rare opportunity to not only see the concert with these premium tickets, but also hang with the legends themselves – Steven Tyler and Joe Perry.
This package includes an incredible list of VIP-only experiences and merchandise –  a photo op with Steven Tyler and Joe Perry, autographed 8×10, exclusive backstage and exhibit tours with your own Aerosmith VIP host, exclusive Aerosmith "Deuces are Wild" merchandise, a commemorative Aerosmith "Deuces are Wild" Meet & Greet Laminate, and 2 premium tickets to the amazing concert itself.
Also included is a 2-night stay at the Park MGM and round-trip private air transportation from Orange County to Las Vegas
DONOR: Steven Tyler, STA Jets
VALUE: Priceless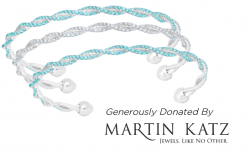 2019 Opportunity Drawing – $100 per Ticket
A Stunning Trio of 2 blue topaz pavé twist bracelets totaling 2.09cts each & 1 white diamond pavé twist bracelet with 189 diamonds totaling 1.59ct. Set in 18kt white gold.

Tickets are available for purchase the evening of the Gala or call (714) 730-3040.
Retail Value: $27,000
*Must be present at the time of the drawing in order to win. 
Volunteer Opportunities
Volunteers are integral to the success of the Night of Miracles Gala. If you are interested in volunteering, there are a number of roles you can choose from.
To learn more about Gala volunteer opportunities, please send your contact information to Terri Benedict, Volunteer and Office Manager, at tbenedict@miraclesforkids.org or call (714) 730-3040.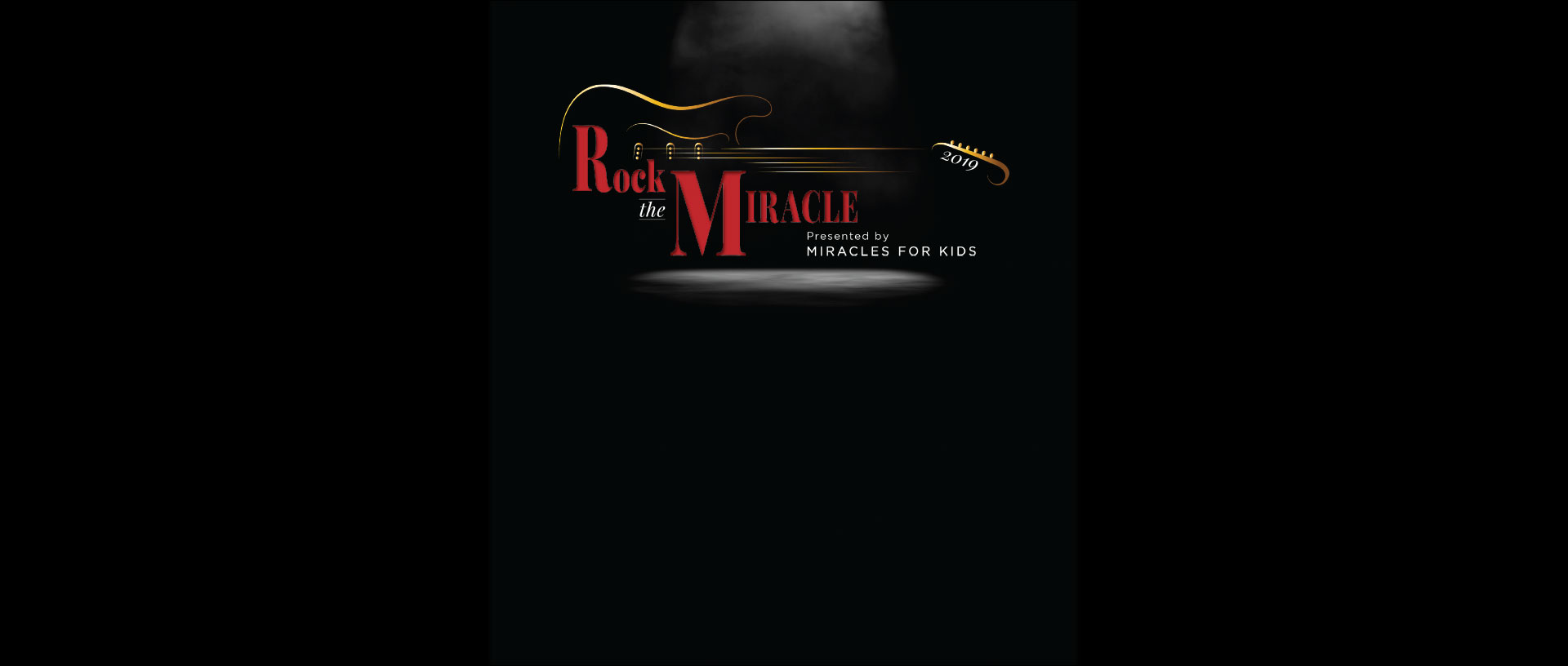 Thank You to Our Sponsors