Welcome

Details

Hotel

Live & Silent Auctions

Opportunity Drawing

Volunteer

Sponsorships

Contact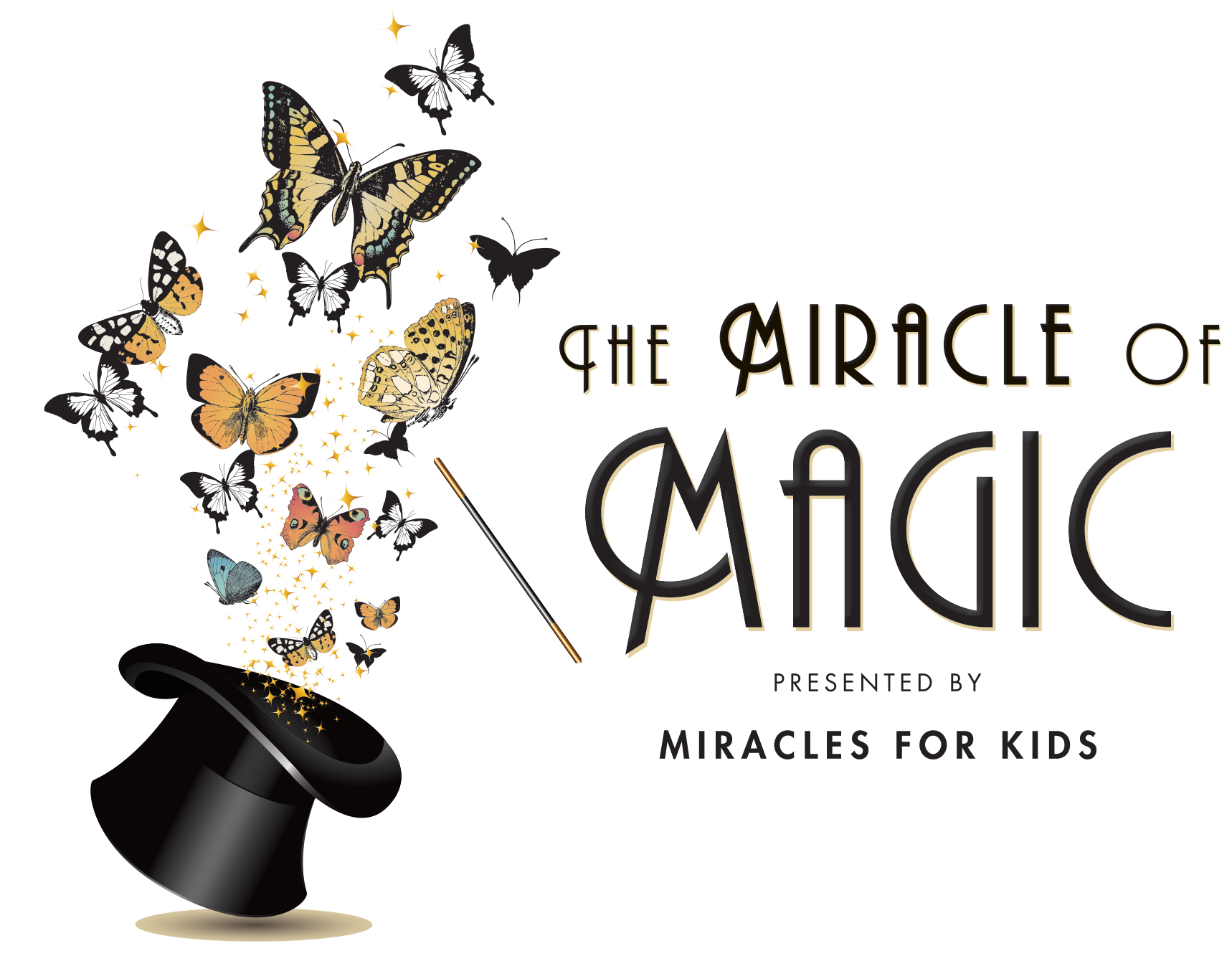 Saturday, October 20, 2018
Monarch Beach Resort
Miracles for Kids invites you to join us for a very magical Night of Miracles Gala, an exquisite evening encased in vivid sights, sounds, and the sleight of hand, all dedicated to raising funds for critically-ill children and their families in need.
To donate, sponsor or get involved, please contact us at (714) 730-3040 or by email at info@miraclesforkids.org.
All donations are tax-deductible to the extent of the law. Miracles for Kids is a registered 501(c)(3) organization. Tax ID #91-2160616.
You are being redirected to our secure Night of Miracles Tickets & Tables Purchase Form. If your screen did not refresh, please CLICK HERE to manually be redirected.

Night of Miracles Hotel: The Monarch Beach Resort
One Monarch Beach, Dana Point, CA 92629
ROOM BLOCK IS NOW CLOSED
The Monarch Beach Resort is extending gala guests a nightly room rate of $295 and graciously donating 10% back to Miracles for Kids. There is limited availability within the discounted room block and reservations should be made early. Accommodations may be arranged online or by contacting the onsite Monarch Beach Resort Group Reservations Department at (949) 234-3460 and mention the 2018 Miracles for Kids Night of Miracles Gala.
We hope that you will stay the evening with us, relax and enjoy the dancing, live entertainment and all the fun that takes place after the live auction!
Silent Auction
The Silent Auction takes place during the reception portion of the evening, giving guests the opportunity to browse numerous tables filled with a variety of fun and interesting items in the areas of Dining & Getaways, Fine Wines & Spirits, Sports & Entertainment, and Spa, Beauty & Novelty. The Fine Wines & Spirits section will be the highlight of the Silent Auction again this year, showcasing many of the finest wines that the world has to offer. You won't want to miss the opportunity to view our selection.
If you would like to donate to our Silent Auction, please complete our Auction Item Donation Form or contact us at (714) 730-3040 or info@miraclesforkids.org. To learn more, download the Auction Item Info Flier.
Complete the Auction Item Donation Form
Live Auction
The Miracles for Kids live auction is always one of the highlights of the evening, as we bring you the best in travel, beautiful estates, and once-in-a-lifetime experiences! Browse below for this year's exciting items! For proxy bidding, please contact (714) 730-3040.

Robb Report's VIP Car of the Year Napa Experience and Getaway for 2
Robb Report's annual Car of the Year experience puts VIP guests in the driver's seat. This private event is reserved exclusively for RR1 members only, but the winning bidder of this auction lot will get to enjoy a coveted spot at this unforgettable multi-day experience. Be among the first to test drive 11 of the world's greatest automotive marques' flagship offerings for the 2020 model year on the winding roads of California's breathtaking wine country. The results (and YOUR comments) are then published in Robb Report's annual Car of the Year issue.
Beyond the driving, your VIP Car of the Year experience includes a 2-night stay at the beautiful Meadowood Napa Valley, extraordinary dinners, exclusive wine tastings, a gorgeous setting and engagement with premier luxury brands. The event takes place between November 3-16, 2019 and cannot be changed. Package includes round trip airfare for 2 to Napa for 1 driver and 1 non-driving guest, who must share a room with the primary driver.
DONOR: Robb Report
VALUE: $15,000

Captain Marvel VIP Hollywood Film Premiere Experience for 2
Are you a Marvel movie buff? Or do you just dream of seeing Brie Larson, Samuel L. Jackson, Ben Mendelsohn, Djimon Hounsou, and Jude Law in person? If so, this incredible VIP Hollywood Experience is for you! Marvel Studios is set to release its first female-led superhero film, Captain Marvel, currently slated for March 8, 2019. The film is based on the Marvel Comics character Carol Danvers, a former U.S. Air Force fighter pilot, as she turns into one of the galaxy's mightiest heroes and joins Starforce, an elite military team, while Earth is caught in the center of an intergalactic conflict between two alien worlds.
Your Hollywood Film Premiere Experience includes 2 VIP tickets to the film's LA premiere, entrance to the private, star-studded after party, and an overnight stay at the chic W Hotel Hollywood, right in the heart of it all at the corner of Hollywood and Vine.
DONOR: Mr. Louis D'Esposito, Marvel
VALUE: Priceless

5-Night Telluride Ski Resort Package with Private Air for 6
Take your winter vacation to the next level with a week at the incomparable Telluride Ski Resort. Rated the #1 ski resort in North America by Condé Nast readers, Telluride Ski Resort is recognized internationally as a premier winter destination. Boasting 300 days of yearly sunshine, no lift lines and nearly 400 acres of terrain, the skiing and snowboarding in Telluride is epic.
Your ski vacation package includes a 5-night stay for up to 6 guests in a luxury 3-bedroom condominium in Telluride Resort's Mountain Village, with state-of-the-art accommodations and stunning views. Enjoy 4 days on the mountain, with complimentary ski/snowboard rentals for all guests and 3 days with a private ski instructor for anyone looking to refine or upgrade their skills. When off the mountain, work with your personal VIP Concierge to plan spa appointments, activities and restaurant reservations, including your lunch at Alpino Vino, North America's Highest Elevation Restaurant, and dinner at Allred's, atop San Sophia Ridge – both included in your package, along with a $250 wine credit.
Private air for 6 and complimentary ground transportation to and from the Telluride airport complete this fantastic winter vacation.
DONORS: Mr. Chad Horning, Telluride Ski & Golf Resort
VALUE: $38,000

Puppy Love
Fall in love with this adorable Toy Poodle puppy! This beautiful 8-week-old, pure-bred, female, chocolate brown Toy Poodle has gentle eyes, soft fur and a temperament that will melt your heart. Like all members of her breed, she is playful, sociable, even tempered and highly intelligent. Toy poodles are among the most popular of all breeds for these reasons and more, as they are affectionate, quick to learn, and love to play all day or just sit and snuggle. Toy poodles are also the lowest shedding, most hypo-allergenic of all coated breeds, making her perfect for family members and visitors alike. After a long day at work or school, this cutie-pie will surely make your day with all of her puppy kisses!
She comes with a puppy kit – complete with carrier, collar, blankie, chew toy and food to get you started. She is vet checked, vaccinated, dewormed and comes with a Puppy Well Check from Newport Harbor Animal Hospital and a 1-year genetic health guarantee.
She spent the first few months in a loving home with her mom, dad and siblings, and is so excited to meet her new forever family. If you are looking for an affectionate puppy filled with unconditional love, this puppy is the perfect addition to your home.
DONORS: Private Breeder, Newport Harbor Animal Hospital
VALUE: $3,500

3-Day Wine Connoisseur's Getaway with Private Air for 8
Indulge in a wine connoisseur's dream getaway for 8 guests to beautiful Napa Valley, where you and your guests have the rare opportunity to engage in one-on-one experiences with the owners of 3 of Napa's highly regarded labels.
Arrow&Branch owners Steve and Seanne Contursi will personally welcome you to their exquisite 5-acre Vineyard Estate for dinner prepared by a private chef. Weather permitting, dinner will be served al fresco, surrounded by Cabernet Franc vines. Enjoy 4 unique Arrow&Branch wines, crafted by one of Napa's premier winemakers, Jennifer Williams. During your stay, you will also join Laura Long, proprietor of David Arthur Vineyards, for a picturesque lunch atop Pritchard Hill. Enjoy an intimate tour with Laura as she shares her family's rich Napa Valley history alongside their impeccable wines crafted by winemaker Nile Zacherle. Also included is a trip to visit Luc and Jodie Morlet at their historic winery in St. Helena for a private tasting of wines from the Morlet Family Vineyards portfolio. 4 magnums are included from each winery as a parting gift.
Your wine connoisseur's getaway also includes a 2-night stay for up to 8 people (up to 4 rooms) at one of Inspirato's luxury 5-star Napa Valley resorts. Resort selected once dates of travel are secured.
DONORS: Arrow&Branch; David Arthur Vineyards; Morlet Family Vineyards; West Coast Aviation Services; Inspirato
VALUE: $30,000

"Game of Your Choice" Heisman House Football Weekend for 4 with Neil Everett
Calling all football fans! You don't want to miss the chance to win this exciting college football weekend experience donated by Miracles for Kids ambassador and ESPN SportsCenter Co-Anchor Neil Everett. Neil is on the road this Fall with Nissan's Heisman House, traveling to different college campuses throughout the US and airing at several games where Heisman Trophy favorites are taking the field and hoping for a win!
The winning bidder of this college football weekend experience will score 4 tickets to the game of your choice: Alabama at LSU on November 3rd, Michigan State at Nebraska on November 17th or Michigan at Ohio State on November 24th – along with VIP passes to hang with Neil inside Nissan's Heisman House. Inside the House, fans will love taking photos with the Heisman Trophy, the chance to meet past Heisman Trophy winners, former college football stars and ESPN's on-air talent, watch the game-day broadcast, and enjoy all the free drinks they want.
Your college football weekend includes a 2-night hotel stay for 4 (2 rooms), 4 game tickets, and 4 VIP Heisman House passes. Airfare is not included.
DONOR: Mr. Neil Everett, ESPN
VALUE: Priceless

5-Day Luxury Golf & Spa Getaway to Kiawah Island Resort for 8
Plan your next VIP vacation at the award-winning seaside Kiawah Island Golf Resort in South Carolina. Located just 21 miles south of Charleston, Kiawah Island boasts pristine beaches, expansive marsh savannahs, ribboning rivers and some of the most-acclaimed amenities available on the Eastern Seaboard. Kiawah Partners invites you for an extraordinary 4-night getaway and to enjoy the Kiawah Island Members-only Club.
This destination getaway for up to 8 guests includes 4 nights in a luxurious 4-bed, 4.5-bath Cassique Cottage, complete with a large open living and dining area, gas fireplace, fully appointed kitchen and much more. Enjoy 2 rounds of golf for 4 at the private Cassique or River Course, and a round of golf for 4 at the Ocean Course, host of the 2007 Senior PGA and the 2012 PGA Championships, and future host of the 2021 PGA Championship. You will also enjoy 4 60-minute spa treatments at the renowned Sasanqua Spa, as well as dining and drinks at the acclaimed private restaurants.
DONOR: Kiawah Partners
VALUE: $16,000

7-Night Lost Coast Whisky, Wine & Craft Beer Experience for 6
Don't pass up this ultimate Lost Coast experience for up to 6 guests, filled with an Executive-chef hosted dinner, whisky, wine and craft beer tastings, distillery tours, concerts and so much more! Your experience starts with a 7-night stay at SLO Brew Lofts in a 3-bed, 2-bath luxury suite above the famous SLO Brew in downtown San Louis Obispo. You and your guests will feel at home in your luxury suite with its well-appointed kitchen, island bar and dining area, flat screen TVs, and outdoor patio overlooking beautiful San Luis Creek. You will be in the center of all the action, with views of the lively downtown scene and proximity to dozens of walking-distance restaurants, shops and pubs.
During your stay, enjoy a dinner prepared by Executive Chef Thomas Fundaro in the SLO Brew Distillery Barrel Room, a private Brewery and Distillery tour, lunch at SLO Brew Rock, and an Edna Valley Winery tour with private car and driver. Throughout the week, you will have VIP tickets to any concerts and shows that are taking place. You will also receive a 2-Gallon Barrel of Rod & Hammers SLO Stills Rye Whisky signed by the Master Distiller, 6 cases – "your choice" – of SLO Brew Craft Beer, and a SLO Brew gift basket.
DONOR: Mr. Rodney Cegelski, SLO Brew
VALUE: $10,000

Custom Wardrobe from David August, Clothier to the Stars
Imagine the style update you can make with $10,000 in custom hand-tailored clothing from David August. Become a part of their exclusive family of clients that includes the superstars of business, sports and entertainment! Clients include, Sylvester Stallone, Jason Statham, Kobe Bryant, Conor McGregor, Steve Wynn, Tony Robbins, The Chain Smokers and Bruce Springsteen amongst many others.
You'll enjoy an appointment in the David August showroom, where you will meet with an executive clothier to be measured and select from the finest fabrics sourced from around the world. The clothing will be made by David August's master tailors, fitted and personally delivered within 6-8 weeks.
DONOR: David Heil, David August
VALUE: $10,000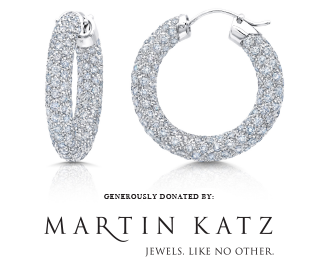 2018 Opportunity Drawing – $100 per Ticket
White Gold Diamond Hoop Earrings
30mm diamond pave' hoop earrings set in 18kt white gold, eight rows of white diamonds containing 370 round diamonds weighing 9.06cts.
Retail Value: $18,500

Tickets are available for purchase the evening of the gala or call (714) 730-3040.
*Must be present at the time of the drawing in order to win.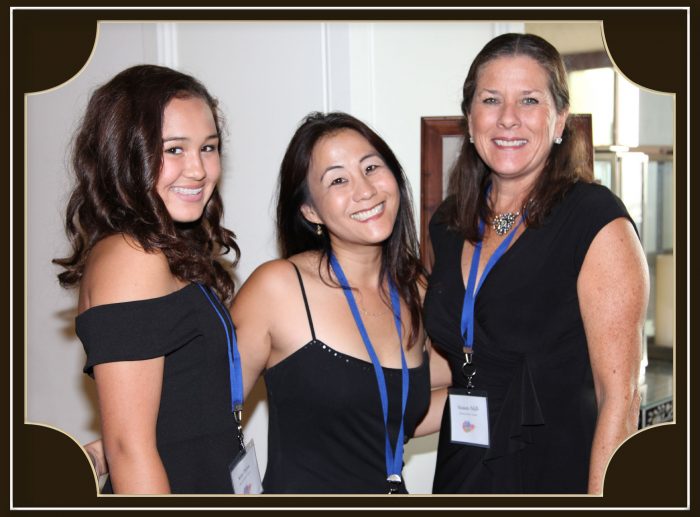 Volunteer Opportunities
Volunteers are integral to the success of the Night of Miracles Gala. If you are interested in volunteering, there are a number of roles you can choose from.
To learn more about Gala volunteer opportunities, please send your contact information to Terri Benedict, Office Manager & Volunteer Coordinator, at tbenedict@miraclesforkids.org or call (714) 730-3040.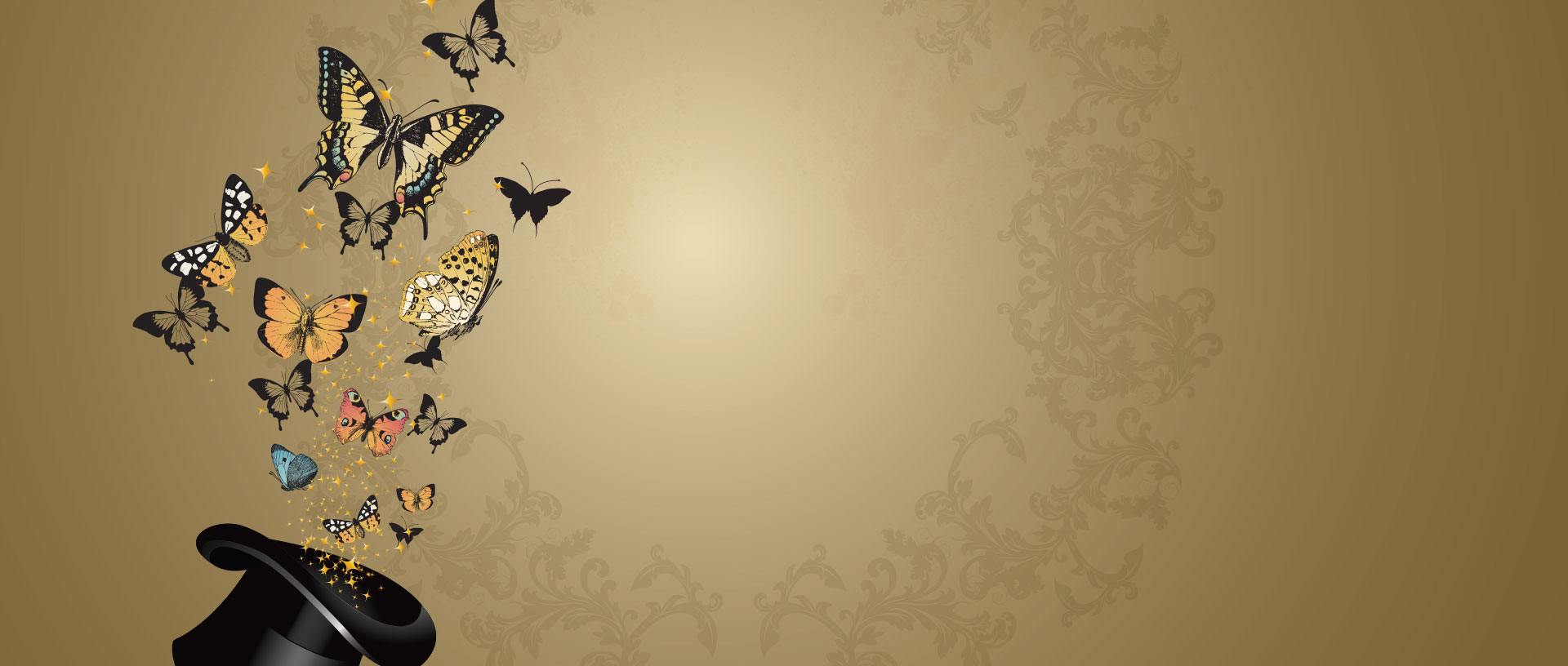 Thank You to Our Sponsors