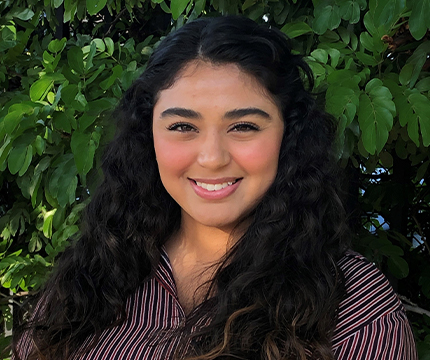 Alexandra Anguiano
Wellness Therapist
Ms. Alexandra Anguiano serves as a Wellness Therapist at Miracles for Kids, where she works directly with children, adults and groups who seek mental health services. Ms. Anguiano enjoys working with individuals from a holistic and systemic perspective while finding an effective a balance of emotion and solution focused practices.
Her passion for working with children and families began when volunteering with the special needs and foster youth communities. She furthered her passion for working with others by pursuing her Masters degree in Marriage and Family Therapy at Chapman University and working at the Frances Smith Center for Individuals and Families. Ms. Anguiano is very passionate about educating others on the importance and impact of mental health as well as the practice of play therapy.
Ms. Anguiano enjoys reading, writing, and doing anything creative— all things she enjoys incorporating into her therapeutic work with others!