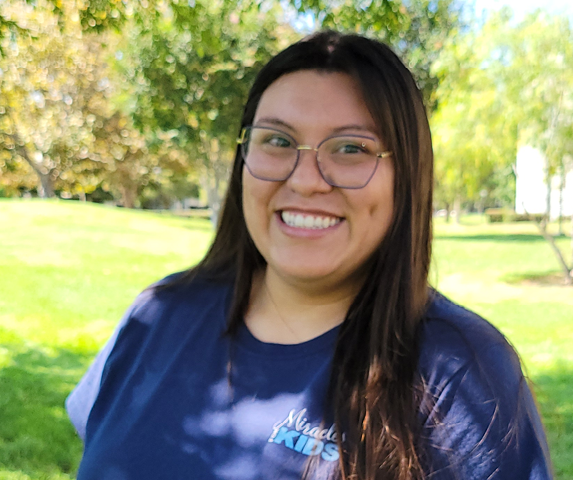 Alma Ubina
Community Programs Coordinator
Ms. Alma Ubina serves as Miracles for Kids Community Programs Coordinator. As coordinator, Alma's role includes logistical support for the Basic Need Program, case management to the Housing Program at Miracle Manor, and translation and communication services for Spanish speaking clients.
Since graduating from CSULB, Alma has been working in the nonprofit sector and has not looked back. Previously, Alma worked for a nonprofit called Women Helping Women, as the Operations Manager, where she provided one-on-one assistance to get people get back into the workforce.
Alma currently resides in Santa Ana and in her free time likes to spend time with her family, go to the movies, and is always in search of a good cookie.