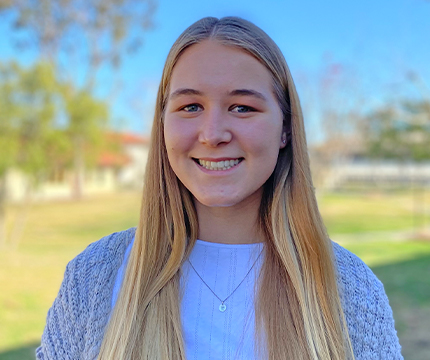 Chantal Zahrndt
Marketing Assistant
Ms. Chantal Zahrndt first joined the Miracles for Kids team as a marketing intern. Today, she supports both the Marketing and Development department as the Marketing Assistant to develop campaigns and strategies utilizing various communication channels. She loves helping people and finds joy knowing she will be able to do so each day.
Ms. Zahrndt earned her Bachelor's Degree from Notre Dame de Namur University in Business Administration with a concentration in Marketing along with a minor in Communications and Graphic Design. Ms. Zahrndt spent all four years of college playing volleyball and was team captain for the final two years; giving her the confidence to find her voice and help others.
In her spare time, she enjoys discovering new coffee shops, exploring thrift stores, playing the ukulele, and anything health and fitness related.