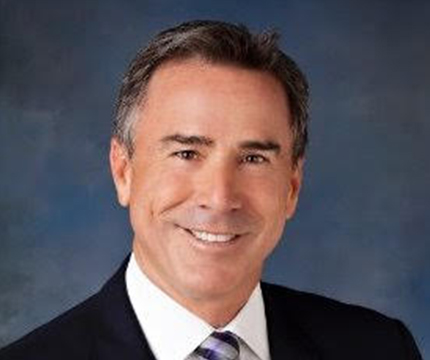 Curtis E. Green
Co-Founder & Vice Chair
Mr. Curtis E. Green is the Co-Founder of Miracles for Kids, and serves as an active member of its Board of Directors.
As a San Diego native, Mr. Green attended San Diego State University, and for the last 30 years has been working in real estate and mortgage banking industries. In the mid 1990's, he and partner, Len Hamilton, launched Sea Breeze Financial Services, Inc., a full service Mortgage Bank, Escrow, and Real Estate Company based in Southern California with over 250 employees. As Co-Founder and Executive Vice President, he was instrumental in orchestrating partnerships with key real estate, REO and builder communities throughout Southern California. In 1999, he and Mr. Hamilton implemented an internal fundraising arm of Sea Breeze Financial called The Breeze Fund, with the goal of raising funds to support The Pediatric Cancer Research Foundation. In 2001, they expanded on that effort by turning The Breeze Fund into a 501(c)(3) organization called Mortgage Miracles for Kids, later renamed Miracles for Kids.
Currently, Mr. Green works with Paramount Residential Mortgage Group (PRMG). Early in his career, he served as Senior Vice President of Northeast Federal Savings, where he was responsible for annual production in excess of six hundred million dollars. He also held positions as Senior Vice President of Countrywide Funding and was responsible for the launch of the wholesale lending division at Cal Fed Savings and Loan.
Mr. Green's unwavering focus on his professional and philanthropic lives has earned him a reputation in the community as both a consummate professional and giving individual.