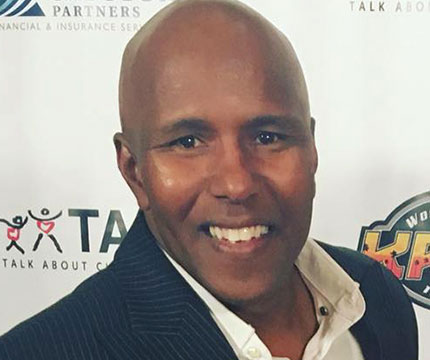 Kevin DeAllen
Member
If the books Moneyball and Good to Great had a love child, he would be Mr. Kevin A. DeAllen. A natural born contrarian with a passion for data-driven, radical candor and trustworthy high-output. When Mr. DeAllen discovered these were the same characteristics which drove his boyhood teachers crazy – they became part of the driving force behind his ability to save leaders, organizations, and their businesses [from themselves].
Today, as the head of Argyll & Co., Mr. DeAllen leverages proprietary, behavioral science technology to create the predictive analytics used by executives and leaders to sharpen their intuition for talent selection, properly motivate individuals (especially "Millennials"), save time and reduce actual stress related behaviors at work. Thus, cultivating company cultures rooted in values and thriving on knowing their people at the deepest levels.
Mr. DeAllen studied business administration at USC Marshall School of Business and Social Entrepreneurialism at Harvard Kennedy School of Government. He is also part of the City National Bank – Black Business Leaders Hall of Fame in Los Angeles. Early in his career as a social entrepreneur at Steadfast Cos. he lead the first team in the US to build learning centers within apartment complexes in disenfranchised areas and also helped to create housing programs for emancipated foster youth. Later he consulted HUD in their National Neighborhood Networks initiative. As a volunteer, he co-founded Rock Harbor Church in Costa Mesa, Teen Leadership Camp for foster kids and he partnered with his wife, to establish scholarships and social programs for AIDS orphans in Namibia, Africa. Most recently, they actively serve and support the Orange County Jewish Community Center (JCC).
Presently, a typical workday for Mr. DeAllen includes privately coaching business leaders in the most effective ways to build powerful company cultures and lead their teams in this age of disruption; designing a digital platform for use prior to making large investments in talent (called Blackshield); creating mechanism for high powered couples to optimize their connection with one-another (called the Power Couples Index™). Both projects are currently in development, along with three others on the drawing board.
Company culture, the Millennial workforce, servant leadership, smart hiring and building powerful teams are Mr. DeAllen's passion. He believes part of his professional calling is to help as many people as possible to know their true natural talents (aka: their Superhero traits) and properly unleash those talents to live their dreams- in work and play.
Mr. DeAllen and his wife, Mrs. Kim DeAllen,  reside in Southern California with their seven amazing children. Yes, seven! So if you think you have seen a management, leadership or culture situation, try getting two double strollers through Disneyland on the regular.