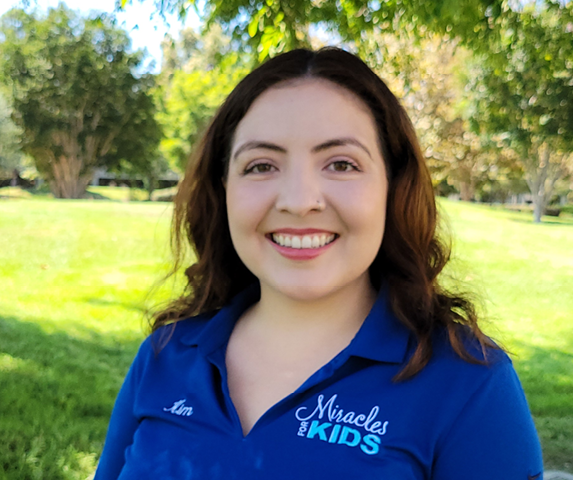 Kimberly Des Lauriers
Programs Coordinator
Mrs. Kimberly Des Lauriers serves as a Miracles for Kids Programs Coordinator. She supports the Programs Department by conducting patient family needs assessments to help them navigate the resources offered at Miracles for Kids.
Prior to joining the Miracles for Kids team, Mrs. Des Lauriers worked as a sexual assault advocate for 3 years at the District Attorney's office of Orange County for Waymakers. She also worked for Fountain Valley Regional Hospital for 2 years in administration.
Mrs. Des Lauriers graduated from California State University, Fullerton with a Bachelor's degree in Psychology and a minor in American Studies. She currently resides in Garden Grove, CA where she enjoys spending time with her husband and family; having family game nights, movie nights, and dinners. With her spare time, she loves to crochet and embroider.