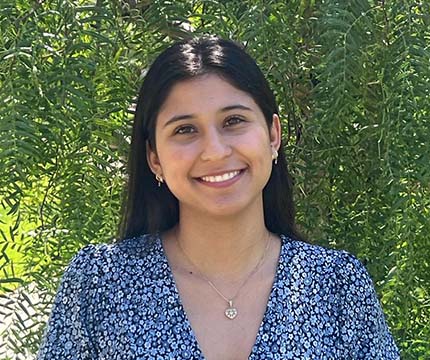 Aline Suarez
Community Programs Assistant
Mrs. Aline Suarez serves as a Miracles for Kids Community Programs Assistant. She provides support to the community programs team with a primary focus on program event coordination as well as administrative/logistical support.
Aline graduated from California State University Fullerton, where she earned her bachelor's degree in communications with an emphasis in Public Relations. Prior to graduating CSUF, she interned with StandUp for Kids, and Habitat for Humanity; two non-profits that have a special place in her heart. Ever since she was little, Aline knew she wanted to do something that helped people, in any way, shape or form. Ultimately, her passion for non-profit organizations led her to Miracles for Kids.
Aline currently resides in Orange, and she loves to spend time with family; in her free time, she enjoys going on hikes with her two morkies, Luna and Pimi, painting, art and crafts, traveling and going to Disneyland. One of her favorite desserts is lava cake and she is always on the lookout for something sweet.