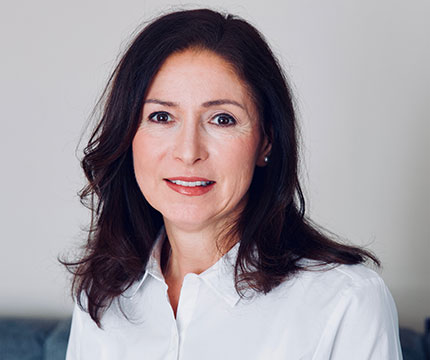 Lilly Mucarsel
Programs Director
Mrs. Lilly Mucarsel serves as the Program Director of Miracles for Kids and oversees the day-to-day operations of the Programs Department, including program supervision and administration, financial/budget implementation, strategic planning, providers relations and volunteer cultivation.
She is passionate about ensuring that every child grows up in a nurturing, healthy environment. Her professional background includes six years at the OC Child Abuse Prevention Center as their Outreach & Engagement Program Director. Under her direction the O&E Program grew from an eight-member team with a $550,000 annual budget to encompass a 25-member team with an annual budget of $907,000.
Mrs. Mucarsel also brings 11 years of experience in the Diabetes Programs and Education Division as well as six years in the mental health prevention and early intervention field of social work and community engagement. She previously also worked as the Business Development Director for Tenet, the Programs Director for the Orange County American Diabetes Association, and as the Director for the Implementation of the Mecca Mental Health programs.
Mrs. Mucarsel earned her bachelor's degree in Economics/Library Sciences from the University of Guayaquil and has taken extension courses at the University of California Los Angeles. In 2002, she was honored with the Health Advocate Award from Latino Health Access and in 2004 was named one of the top five female business executives in Orange County by the city of Santa Ana. Mrs. Mucarsel also received the True Leader Award from the American Diabetes Association in 2008 from the ADA Washington National office and the Special Services Award from the City of Santa Ana and Women Making a Difference from Se. Lou Correa in 2009. In 2011, she also received recognition from the Republic of Ecuador for Services to Underserved Communities. In addition, Mrs. Mucarsel has participated as a Board Member for several non-profits in Orange County for the last 10 years.