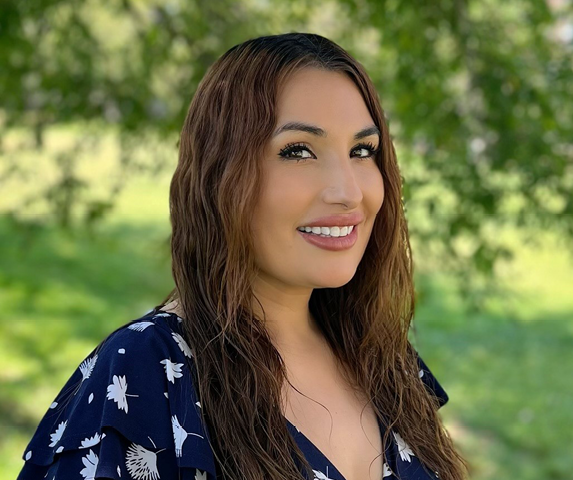 Monika Martinez
Programs Manager
Ms. Monika Martinez currently serves as a Miracles for Kids Programs Officer. As a Programs Officer, she oversees the Programs Department and supervises Programs Department staff. She manages the Bill Pay Program's financial process and budget, Bill Pay approval process, enrollment and discharge of patients, approval and processing of check requests and gift cards. She oversees and manages Bill payment inquiries with clients and vendors. Additionally, she runs reports and organizes Program Department's data.
Prior to Miracles for Kids, Ms. Martinez worked for the Child Abuse Prevention Center of Orange County providing mental health services, case management, crisis intervention, suicidal assessments, depression/anxiety/substance abuse screenings, and advocacy. She also taught mental health education classes in various community settings including schools, churches, rehabilitation centers, juvenile halls, and the Consulate of Mexico in Santa Ana. Before that, she worked as a behavioral therapist for children with Autism in the home setting. She also has experience as an in-home coach, counselor for at-risk/homeless youth, and nursing assistant at Saint Jude Hospital.
Ms. Martinez discovered her passion for helping people in need at a very young age. Her involvement in a church youth group helped fuel this passion. She traveled abroad to meet and help kids in orphanages and people living in extreme poverty. Seeing the need in the community, moved Ms. Martinez to pursue an education that would allow her to help people directly for a living.
Ms. Martinez earned a Bachelor's degree in Human Services/Mental Health from the California State University of Fullerton.
Her career move to Miracles for Kids was a personal calling. She lost her father to cancer in 2017 and  was forever touched by this loss. She took care of him during his final stages and gained a deeper understanding of life, hope and the impact critical illnesses have on families/loved ones. This moved Ms. Martinez to be here for children and families going through similar tough times.
She currently lives in Fountain Valley. In her free time, she loves to stay active by swimming, hiking, reading, and going on road trips/getaways with family.