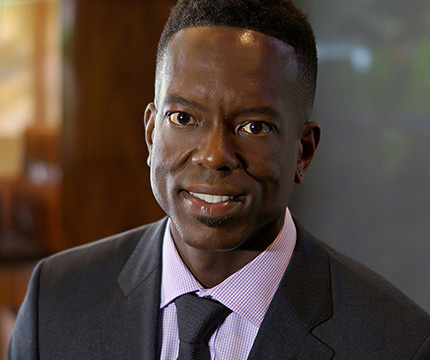 Rasheed Muhammad
Treasurer
Mr. Rasheed Muhammad is a Managing Director and Senior Vice President for SunTrust Private Wealth Management Sports & Entertainment Specialty Group in Los Angeles, California. He has over 20 years of experience working with high net worth individuals in the sports, music, and film industries.
As part of the Sports & Entertainment Specialty Group, Mr. Muhammad's focus is advising on the development and implementation of long-term wealth building strategies. He works with a team of experts whose sole focus is to bring comprehensive and highly customized business and personal financial solutions to successful, musicians, athletes, celebrities, their businesses and industry leaders nationwide. Following a disciplined process of assessing a client's financial situation, determining risk tolerance, forming and executing an appropriate investment plan, and regular portfolio re-balancing in order to obtain measurable results; Mr. Muhammad also consults on risk management, retirement planning, estate planning, and other critical financial strategies.
Mr. Muhammad is currently a voting member of The Recording Academy, serving previously as Vice President for the Atlanta Chapter. He is also a recipient of The University of South Carolina's College of Hospitality Retail & Sports Administration Distinguished Alumni Award. Rasheed is also a 2013 recipient of The Legendary Award, an iconic ceremony to honor and celebrate individuals who have excelled and made significant contributions within their industries locally, nationally, or internationally. Rasheed also serves on the Entertainment Advisory Board for the Atlanta Best Cellars Gala to benefit the TJ Martell Foundation. Mr. Muhammad, having a son with juvenile TYPE-1 diabetes, is also an avid supporter of programs which provide support for diabetes maintenance, management, and control.
A native of Camden, NJ, Mr. Muhammad is a graduate of The University of South Carolina where he also served post graduate on the advisory board for the College of Hospitality, Retail, & Sports Management. He is also a graduate of Leadership Music's Class of 2010.
Mr. Muhammad resides in Los Angeles with his wife Regina, and enjoys golf, traveling, and spending time with Hemi & Lupe, their amazing Chihuahuas.