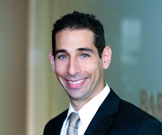 Steven Fisk
Member
Mr. Steven Fisk joined Marsh & McLennan Agency in 2007 and is a Principal in the firm's Orange County Commercial Division.
Steve co-founded and also leads the firm's Consumer Goods Practice Group, a significant area of growth for the firm. He's been recognized as an industry leader and was named 2013 Power Broker of the Year by Risk & Insurance, 2015 and 2021 Marsh & McLennan Agency Business Insurance Producer of the Year, 2017 Power Broker Rising Star by Risk & Insurance, and a 2018 and 2019 recipient of Insurance Business America Top Producer award. 
Prior to Marsh & McLennan Agency, he worked at Liberty Mutual as both a Producer and Sales Manager of their California middle markets business segment. In this role, Steve was responsible for leading 12 team members and aiding in the development of their sales strategy, execution, and industry expertise.
Steve earned a Bachelor of Arts in business at the University of Kansas, and studied abroad at the University of Newcastle in New South Wales, Australia. He holds the Certified Insurance Counselor (CIC), Associate in Risk Management (ARM), Construction Risk Insurance Specialist (CRIS), and the Certified Risk Manager (CRM) designations. Steve has been involved with several organizations including Gen Next, Cal Fashion, and now Miracles for Kids. He enjoys spending time with his wife, Erica, and their four daughters, an occasional surf, traveling, and indulging in a nice glass of red wine.