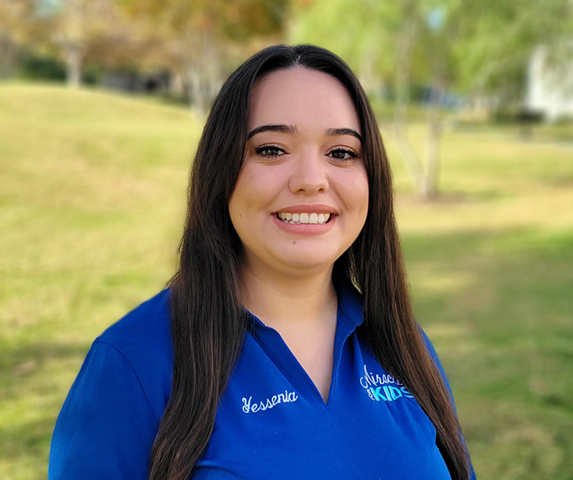 Yessenia Vargas
Volunteer Engagement Assistant
Ms. Yessenia Vargas' role with Miracles for Kids as the Volunteer Engagement & Operations Assistant allows her to oversee school groups and service groups by coordinating volunteer events with them. She works with these groups to ensure that our volunteers get a meaningful experience from our mission. She is also part of the everyday operational needs in and out of the office.  
She has always had a passion for helping her community and making a difference where it matters. After working at Costco for 4 years, she desired a more fulfilling career that was meaningful and rewarding. She was an intern at Miracles for Kids before becoming part of the team from January to March 2022. While interning, she worked with the Programs department. She made monthly phone calls to families, conducted interviews, and completed patient applications. Being able to talk and connect with our families made her realize that she had a calling to work at Miracles for Kids. Now that she is working with volunteers, she can give back to our families by providing helping hands. 
Ms. Vargas graduated from the University of California, Irvine in June 2022 with a bachelor's degree in Public Health Policy and a minor in Medical Anthropology. Her interest in getting involved in her community began when she joined the HELIOS lab at UCI. This lab focused on the prevalence of diabetes in underserved communities and minority communities. After talking with patients from the lab, she realized that she wanted to do more for families in need of assistance.  
She was born and raised in Santa Ana, but currently resides in Anaheim. She enjoys spending time with her family and her English bulldog, Lady. Ms. Vargas enjoys cooking new recipes, playing with her nieces and nephew, or having a relaxing day indoors with loved ones.