Doing Good

HOW TO BECOME A CORPORATE PARTNER

Sponsorship Opportunities

Volunteer Opportunities

Our Partners

Corporate Partner News
Doing
Good

Is Good Business

Miracles for Kids partners with purpose-driven companies in ways that will directly impact the bottom line.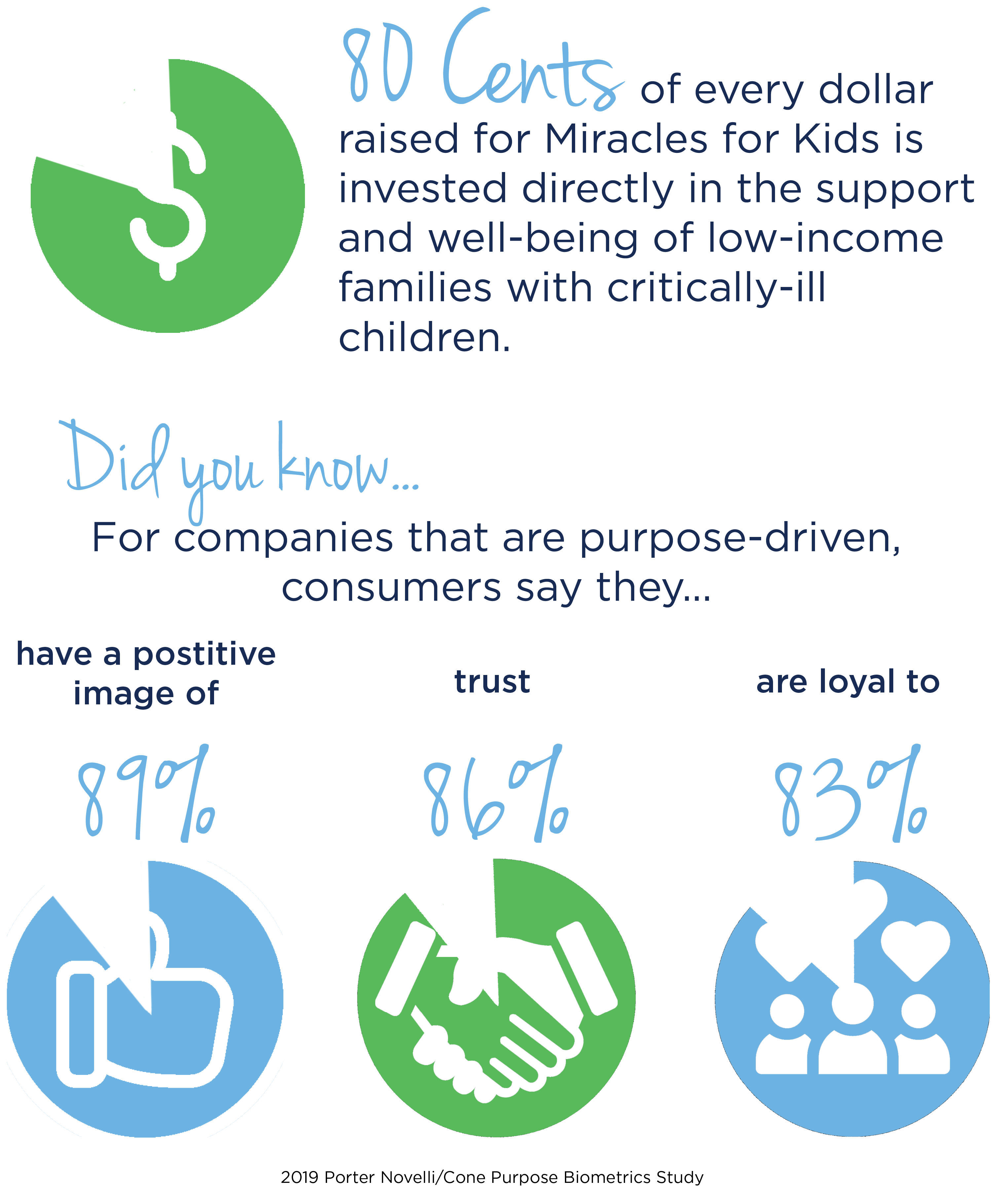 Become a Partner
Events & Sponsorship Opps
How To
Become

a Corporate Partner

When businesses and communities join forces with Miracles for Kids, we can prevent families in crisis from falling through the cracks.

Corporate Partners meet a minimum of three distinct areas of support:
Sponsorship
Opportunities
Sponsor one of our premier fundraising events or monthly programs to benefit critically-ill children and their families in need.
Events
Programs
Volunteer
Opportunities
Employees prefer to work for purpose-driven companies invested in charitable causes, and volunteering is a great way to facilitate that need at a relatively low cost to you.
Collection Drives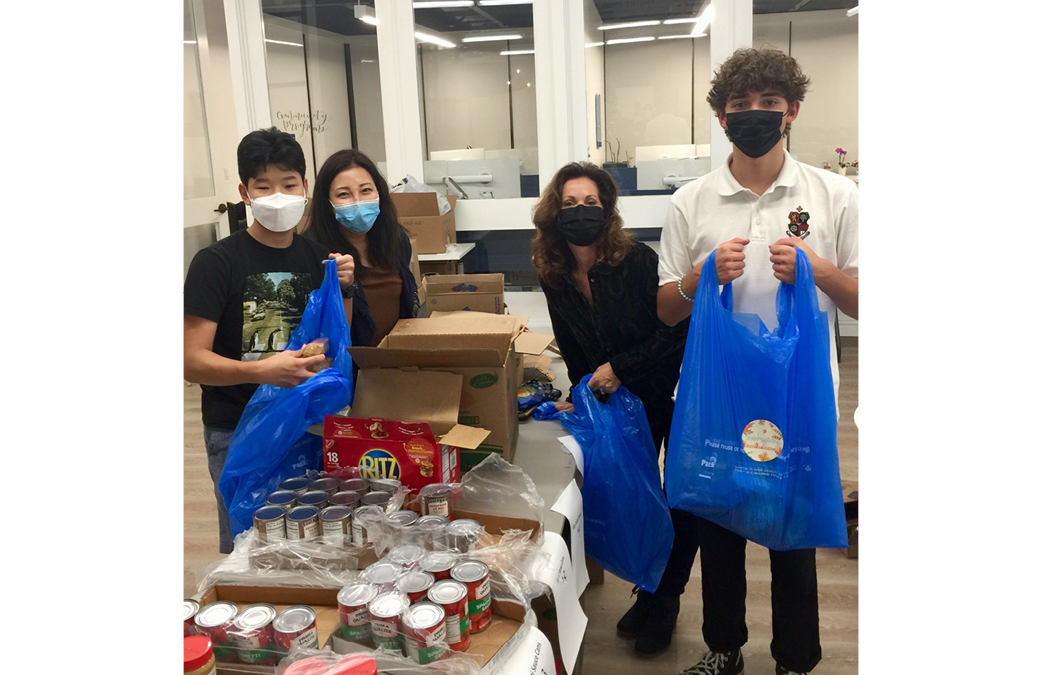 Thanksgiving Basket of Miracles
Collect non-perishable food and/or grocery store gift cards.
Drop off items by Monday, 11/8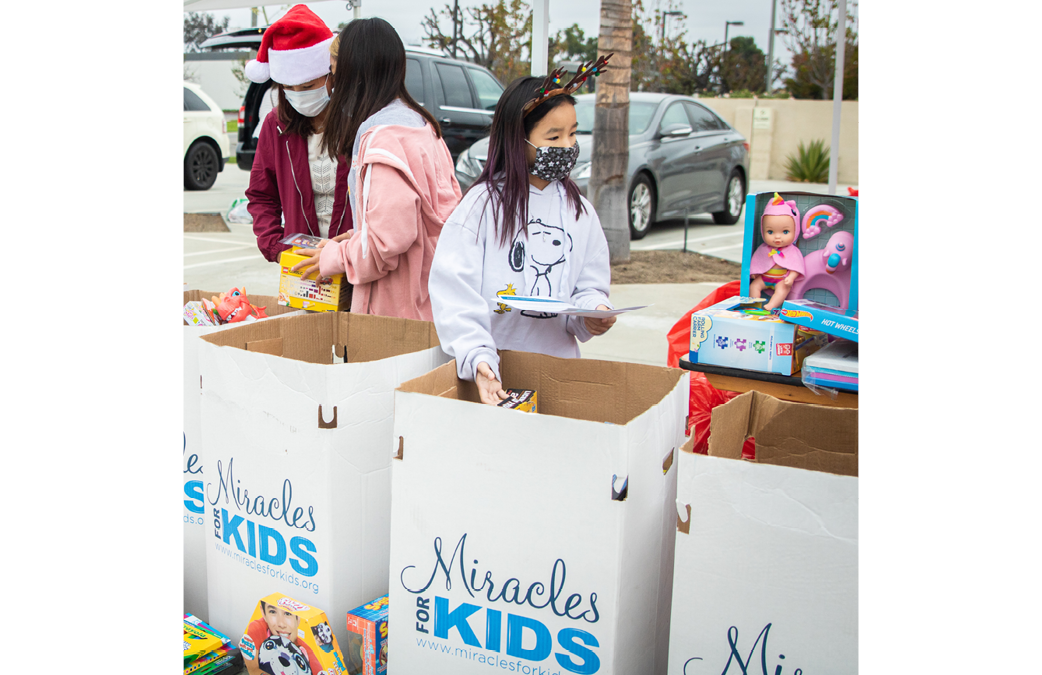 Holiday Basket of Miracles
Collect unwrapped toys and holiday gifts for children, teens, and their parents.
Drop off items by Monday, 11/29
Our
Partners
Donating a percentage of sales from every hotel stay, including Miracles as a RoundUp option at checkout, matching employee contributions, or donating $250 for every Angels home run are just a few of the creative examples our Corporate Partners use to raise significant funds for our families.
Corporate Sponsor
News
Articles, stories, and links to highlight our Corporate Partners
Saving Irvine's Nonprofits: Miracles for Kids Continues to Support a Community in Need
Irvine Weekly | Aug 19, 2020
There has been a lot of talk and aid surrounding drowning industries since the COVID pandemic began. From #TakeOutTuesday to artist assistance funds...
View Article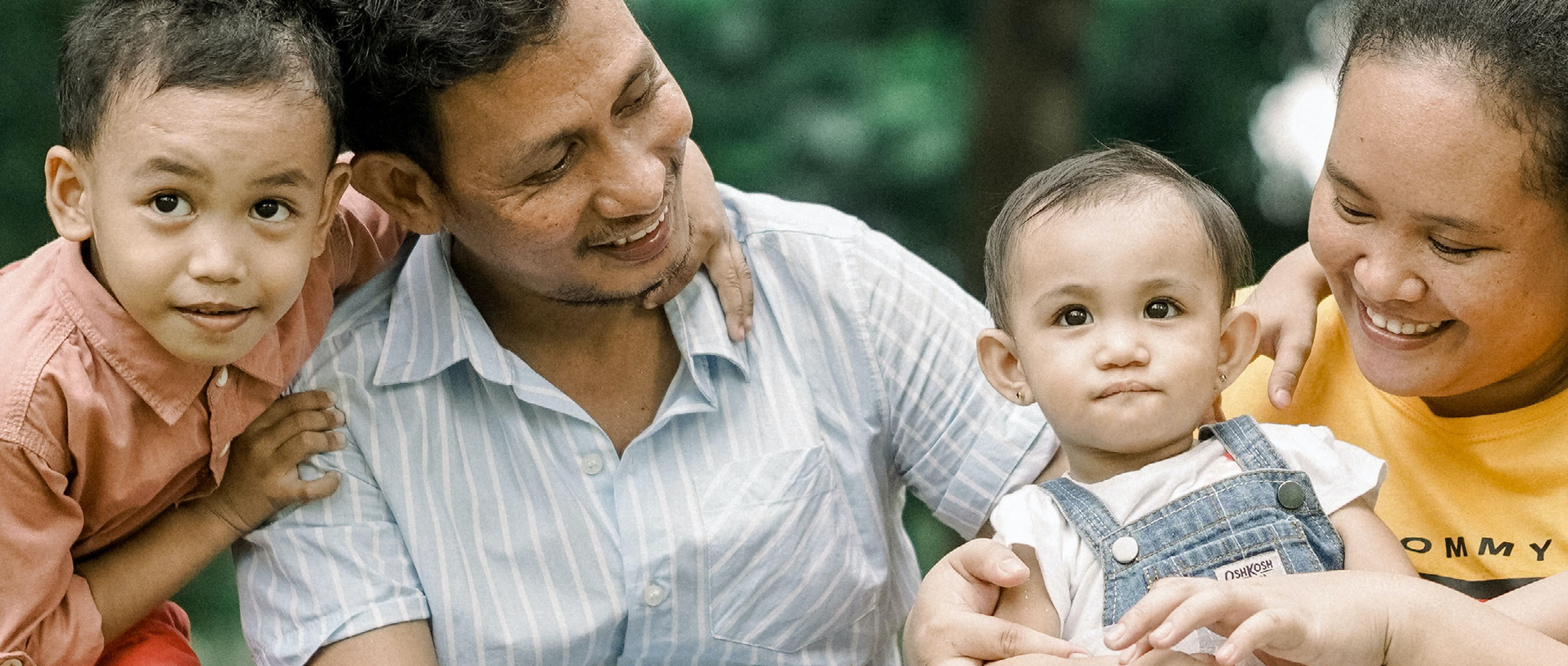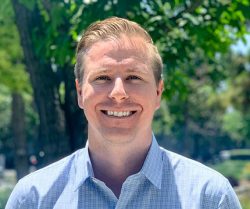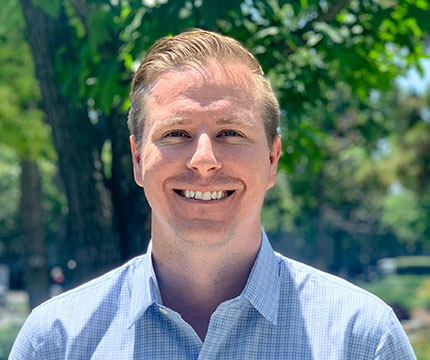 Launch Your Corporate Partnership today!
Email Jonathan Birt, Development Manager