Doing Good

HOW TO BECOME A CORPORATE PARTNER

Sponsorship Opportunities

Volunteer Opportunities

Our Partners

Corporate Partner News
Doing
Good

Is Good Business

Miracles for Kids partners with purpose-driven companies in ways that will directly impact the bottom line.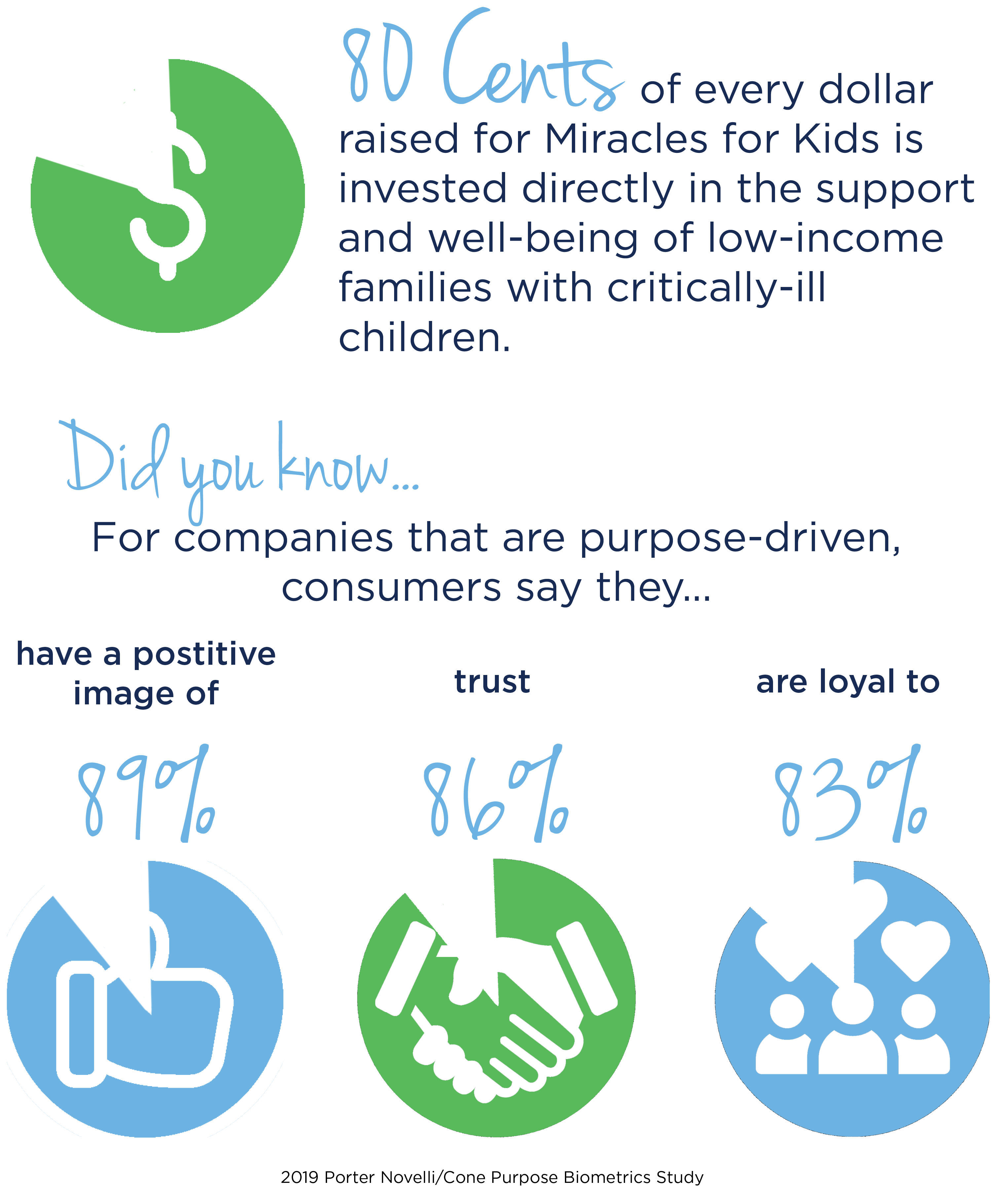 Become a Partner
Events & Sponsorship Opps
How To
Become

a Corporate Partner

When businesses and communities join forces with Miracles for Kids, we can prevent families in crisis from falling through the cracks.

Corporate Partners meet a minimum of three distinct areas of support:
Sponsorship
Opportunities
Sponsor one of our premier fundraising events or monthly programs to benefit critically-ill children and their families in need.
Events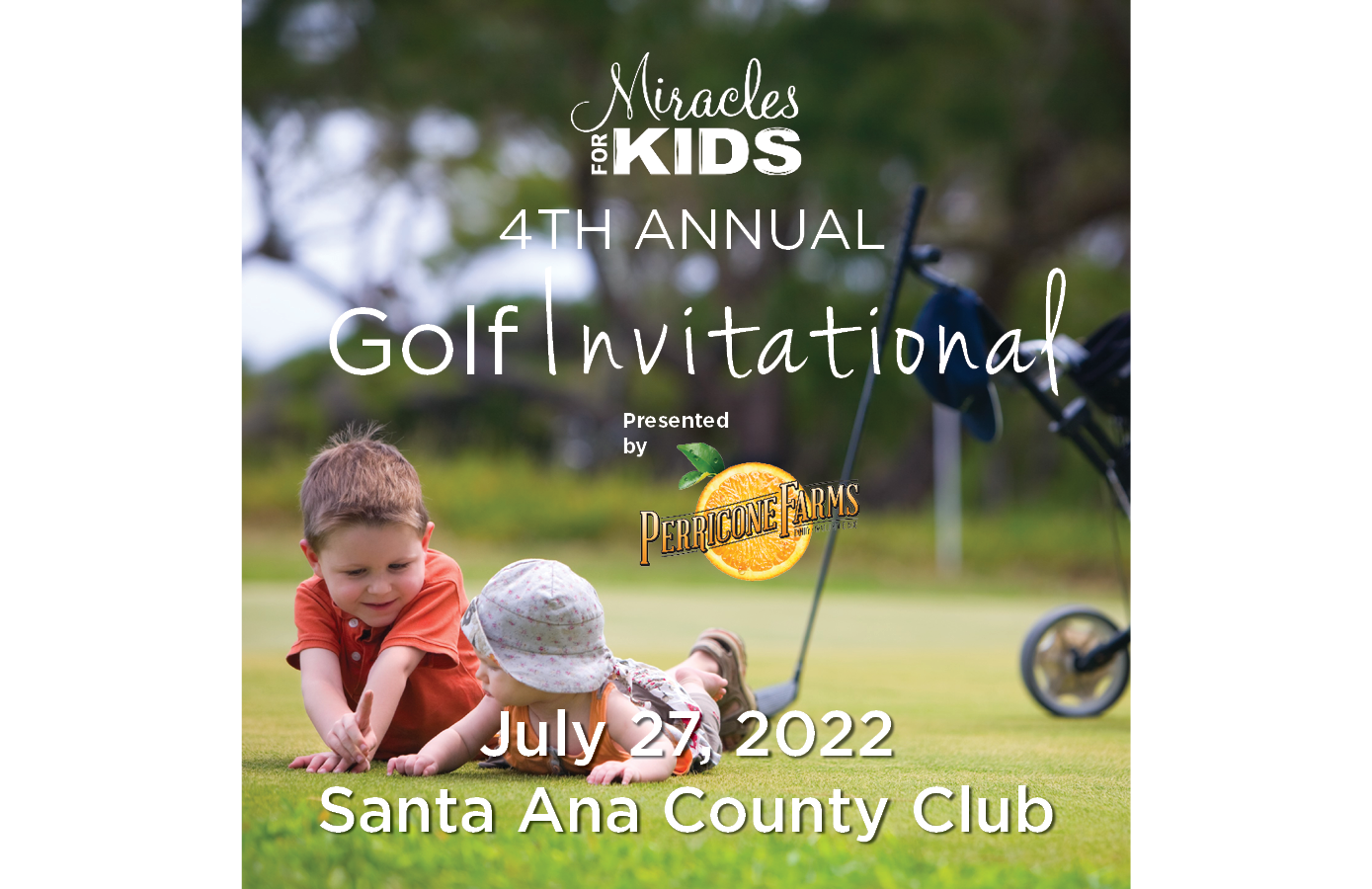 2022 Miracles for Kids Golf Invitational
July 27, 2022
Take advantage of on-course branding opportunities and put your brand in front of influential Southern California business leaders and executives.
Programs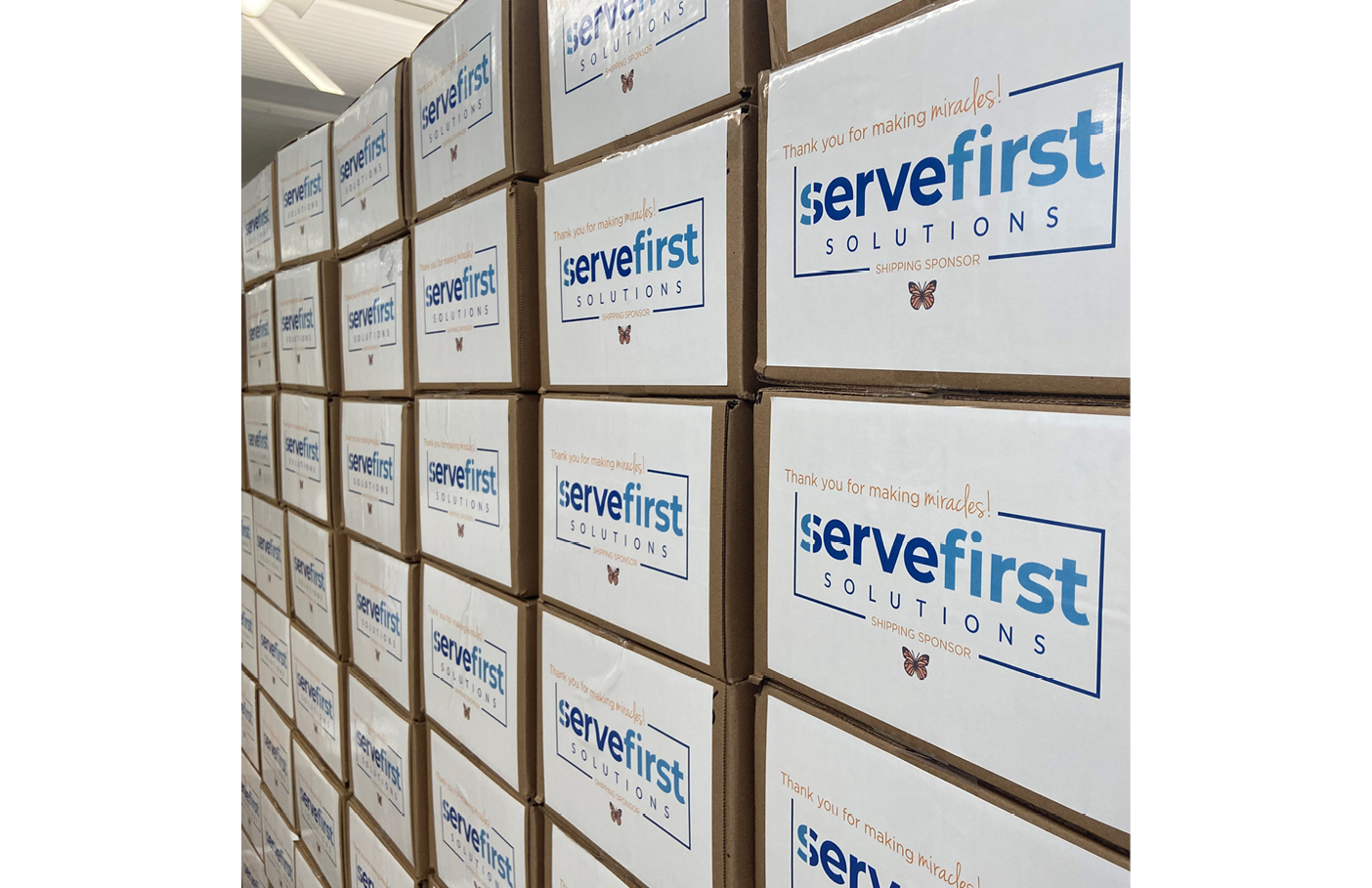 Kindness Box of Miracles
Monthly Opportunities
Sponsor our Kindness Box of Miracles by covering postage/shipping costs, products, and/or supplies for 300 families. Sponsors receive custom co-branded boxes, themed labels, social media spotlight, and opportunities for employee engagement.
Volunteer
Opportunities
Employees prefer to work for purpose-driven companies invested in charitable causes, and volunteering is a great way to facilitate that need at a relatively low cost to you.
Collection Drives
Volunteer Opportunities
Our
Partners
Donating a percentage of sales from every hotel stay, including Miracles as a RoundUp option at checkout, matching employee contributions, or donating $250 for every Angels home run are just a few of the creative examples our Corporate Partners use to raise significant funds for our families.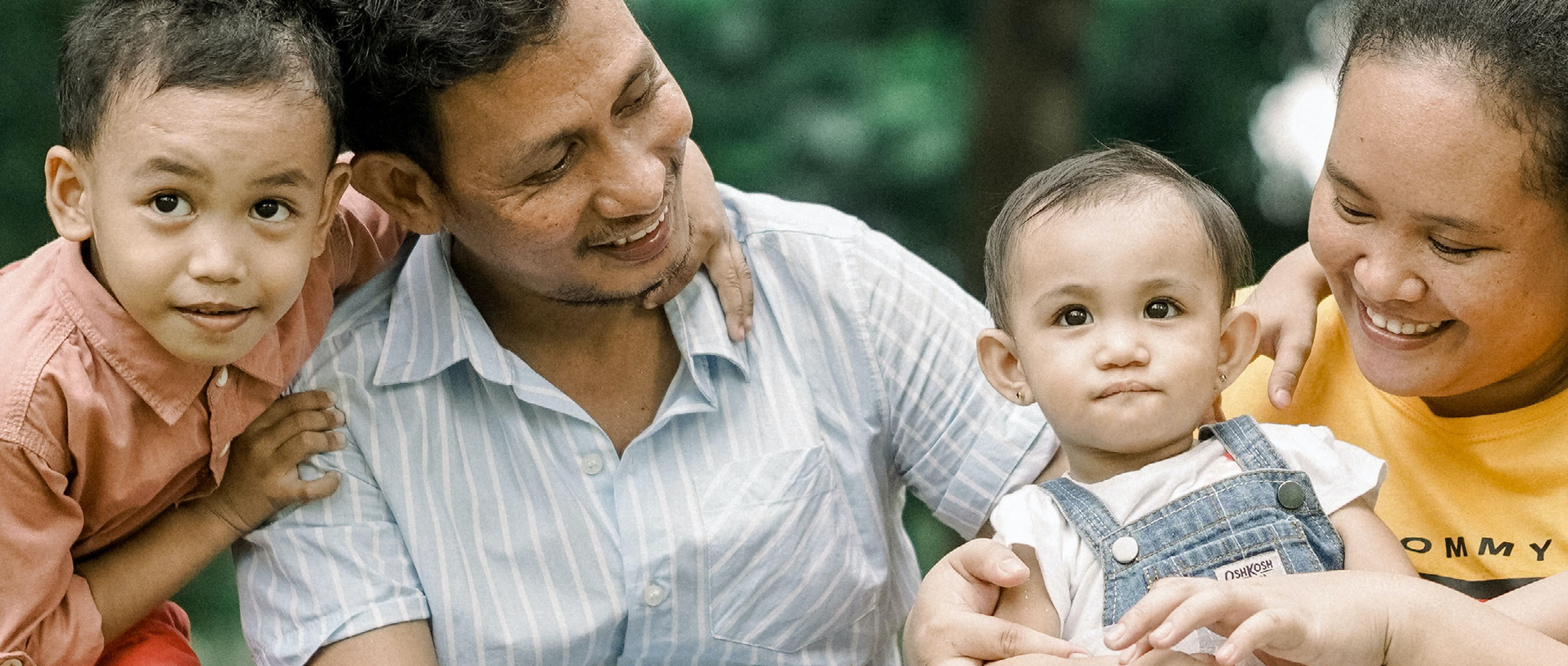 Launch Your Corporate Partnership today!
Email Ruby Foster, Development Manager